Multiple names can be used to refer to them ranging from dashboard cameras, car cameras, car DVR or an accident recorder but they are known as dashboard cameras. Even though the name accident cameras portrays them to as those that record only accident, they do record a lot more than just accidents. These dash cams can be either located in the rare part of the vehicle, but in most cases, they have strategically placed in the front hence the name dashboard cameras.
They have a u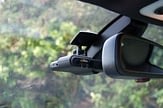 nique feature that allows them to record any proceedings without pausing. As a result, drivers that cruise in vehicles that are fitted with these gadgets usually drive while relaxed this is due to the assurance that in the case of any mishap all the proceedings will be recorded. The cameras are also fitted with multiple recording modes with GPS systems that not only show location but also can show the speed at which the vehicle is traveling at any given time.
Due to the importance and the advantages that come with this dash cams, we have witnessed a tremendous upsurge in demand for the purchase of the dash cams which can be found in a huge variety. There is a need to purchase the best dash cam in 2017. The guidelines below will guide one when making a new purchase or even when one wants to replace their dash cams.
Video quality
It is the most important factor to consider when selecting a dash cam. It is strongly recommended that one goes for that which can capture high-definition videos usually 1080p. If one shops around attentively they can acquire a decent high –definition dash cam for the fairly low price. But, one should be careful not to compromise quality for a lower price. A customer is advised to authenticate the product by testing it to avoid being a victim of a fake cam.
Discretion
Purchasing a discreet camera is key when making a choice on what dash cam to buy. It is in most cases recommended that the cam should be small enough to be even concealed at the back rear view mirror. Consumers are also advised to go for black color since they are the least noticeable because they often blend in with the rare-view mirror.
Reliability
Reliability i
s key to consider when making a purchase of this cams. Many dash cam users have been having problems with their cameras, this includes recording things or even blurry images or videos. In cases like this, one is advised to pay attention to dash cams reviews and select cameras that can withstand high temperature more especially if the dash cam will be used in parking mode.
Security features
High-quality dash cams have a very outstanding feature in the form of a G-sensor. This allows an individual to look in files automatically if a crash or collision occurs. It can also be adjusted in such a way that it can even respond to emergency braking. A high-quality dash cam should avail the motion detection feature. This will enable it to turn on automatically and take the recording on detection of motion around the vehicle.