A mobile event planning app is one of the best tools to use when planning an event. Ideally, planning a successful event is not the easiest thing to do considering that you have to look at a host of many things. To ensure that nothing is behind schedule and everything goes as planned, an even planning mobile app is a must-have for your next event. That said, here are some rewards that come with using event planning mobile apps.
Advantages of using event planning apps
Helps you to plan attendance in advance
With the help of a mobile event app, you can easily help attendees plan for the event. With this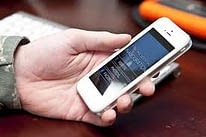 platform, it easy to convince attendees to make cash payments to facilitate planning. Besides, providing tools that will facilitate booking travel and accommodation offers some convinience to the guests and the event planners. This results in a win-win situation for all stakeholders, which is vital for making the event a success.
Personalize attendee experience
Attendees value platforms that give them an opportunity to select events. A mobile event application will help you achieve this with ease. With this app, your client the freedom to choose and save the events they consider perfect for them. This is undeniably good and can make your potential attendees recommend your events to friends and family.
Helps you build event buzz
This is one of the main benefits of using an event application. Ideally, reaching your target group using this platform can help you realize numerous benefits. However, for this to be a reality, you need to work on the content to share. If this is done correctly, you are guaranteed that your event will go viral, which means that your event will have many people in attendance.
Improves event networking
Social and professional networking is more of a necessity in the society. Therefore, giving your clients such a platform is vital. Using an event mobile app that has networking capabilities gives you an upper hand in helping everyone in attendance network. This comes with the benefit of improving the attendance and also address any concerns raised by potential guests.
Keeps you in touch with your clients
This is another benefit of a mobile event application. With this platform, it is easy to keep in touch with your clients even after the event is over. This gives you the assurance of retaining your clients. Embracing an event planning apps is a good way to stay ahead of the pack and make your events successful.